yesterday it was nice to have extra time to go into the library and check out books, read. and of all the titles there, there was only my go to section in the Classic Literature aisle that i always feel is specially reserved for me: the Steinbecks.
i read
Tortilla Flat
for the first time, and it was pretty fantastic. the paisanos of Monterey really do exemplify that the best things in life are always there, in wine, friendship, and the idea of goodness-- even when the goodness falls short in the results. here is another piece by my guiding light, my favorite author since i first read
The Grapes of Wrath
in high school and saw the Steinbeck Museum for myself. in finding your favorite writer, that one muse to jumpstart your EVERYTHING in life, you really do change. you reevaluate what you want and how to get it, and the road to your personal success seems clearer. every time i dive into Steinbeck literature i find myself uplifted about anything and disappointed that i'm nothing like this yet: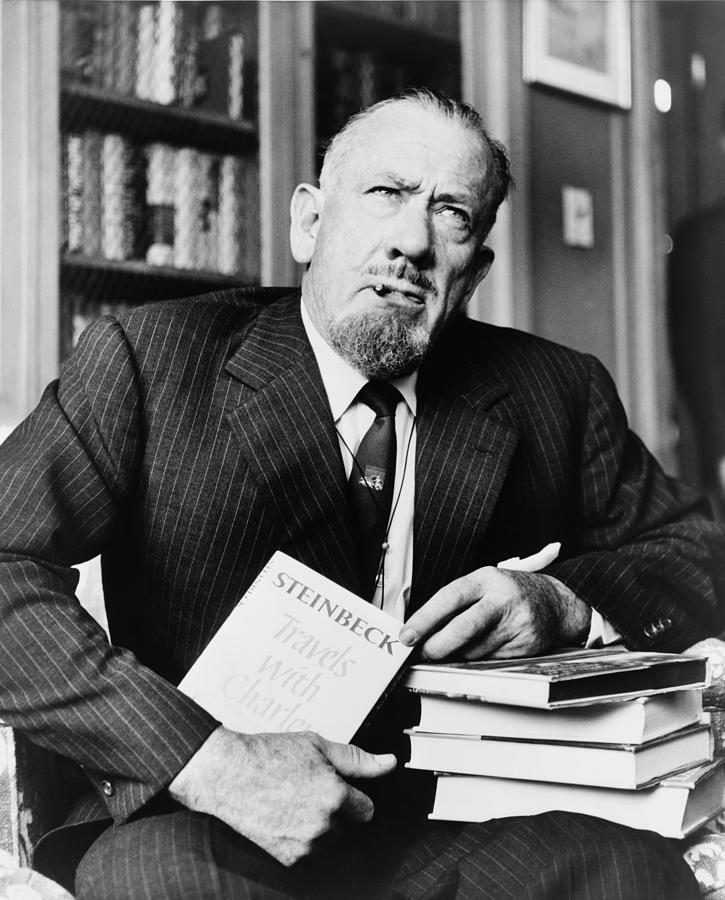 pure gangsta.
but i've got a long way to go; Steinbeck didn't get mass-marketed until after his 30's. and that means that there's still time, excitingly still enough time to hone my skills and craft my words into being just what i want to say.
ME AND ROCINANTE.
ROCINANTE.
Steinbeck was teleological in his stories and mistook everything to be based in human goodness. we'll just have to see with me.